New ideas are boiling in the pot, I'm trying to improve the eggs interface using react but always staying within the CLI.
If any of you is able to help me in this task will be certainly welcome. What is required is some experience in react that I personally lack.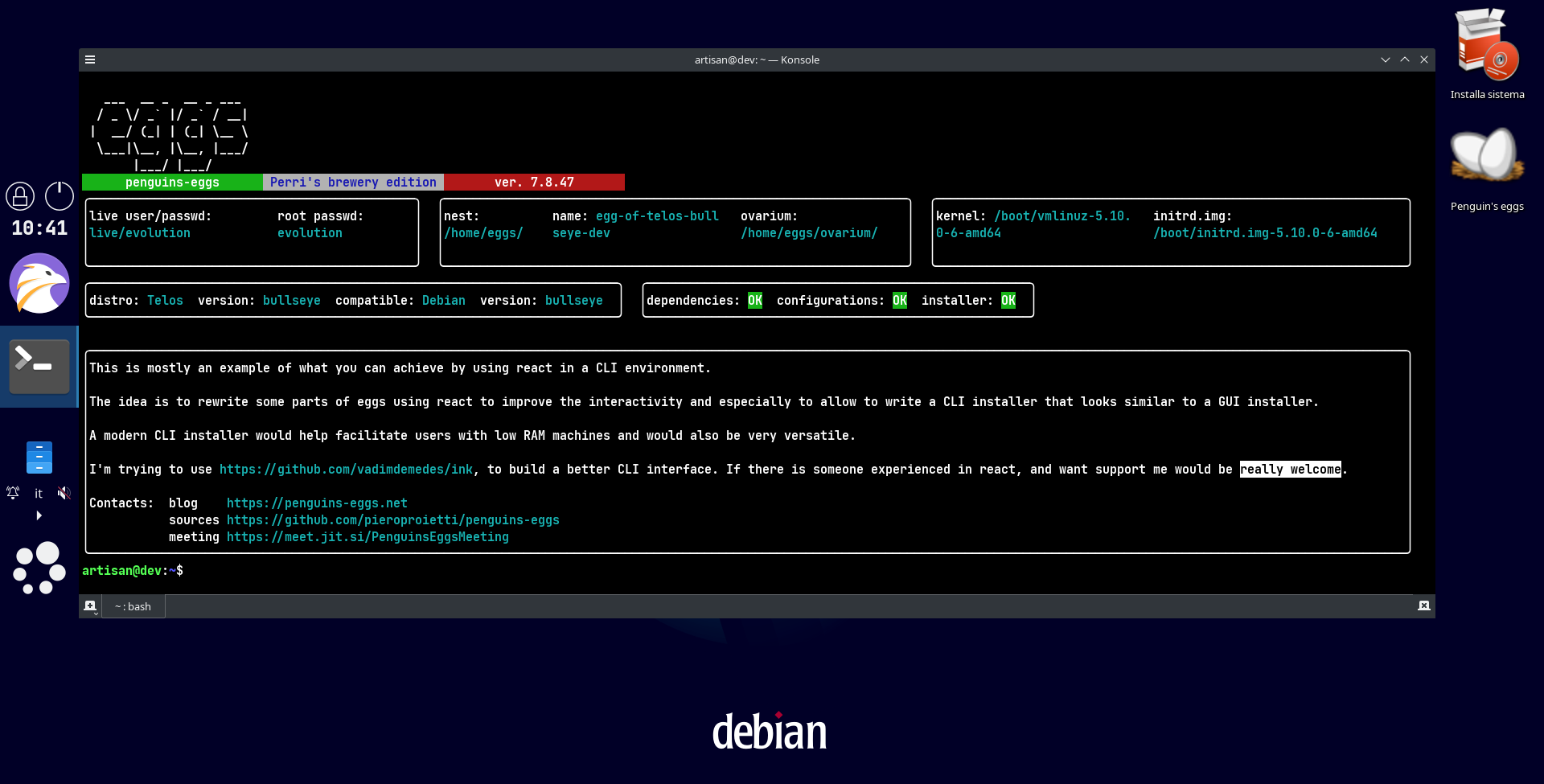 Thanx to our friends from TeLOS Linux i recently discover Jitsi Meet and fall in love immidiatly, so actually you can contact me at PenguinsEggsMeeting. Of course, I'm not always on line, but can be interesting for you and me this possibility to meet in conference, share the desktop, in a so easy form.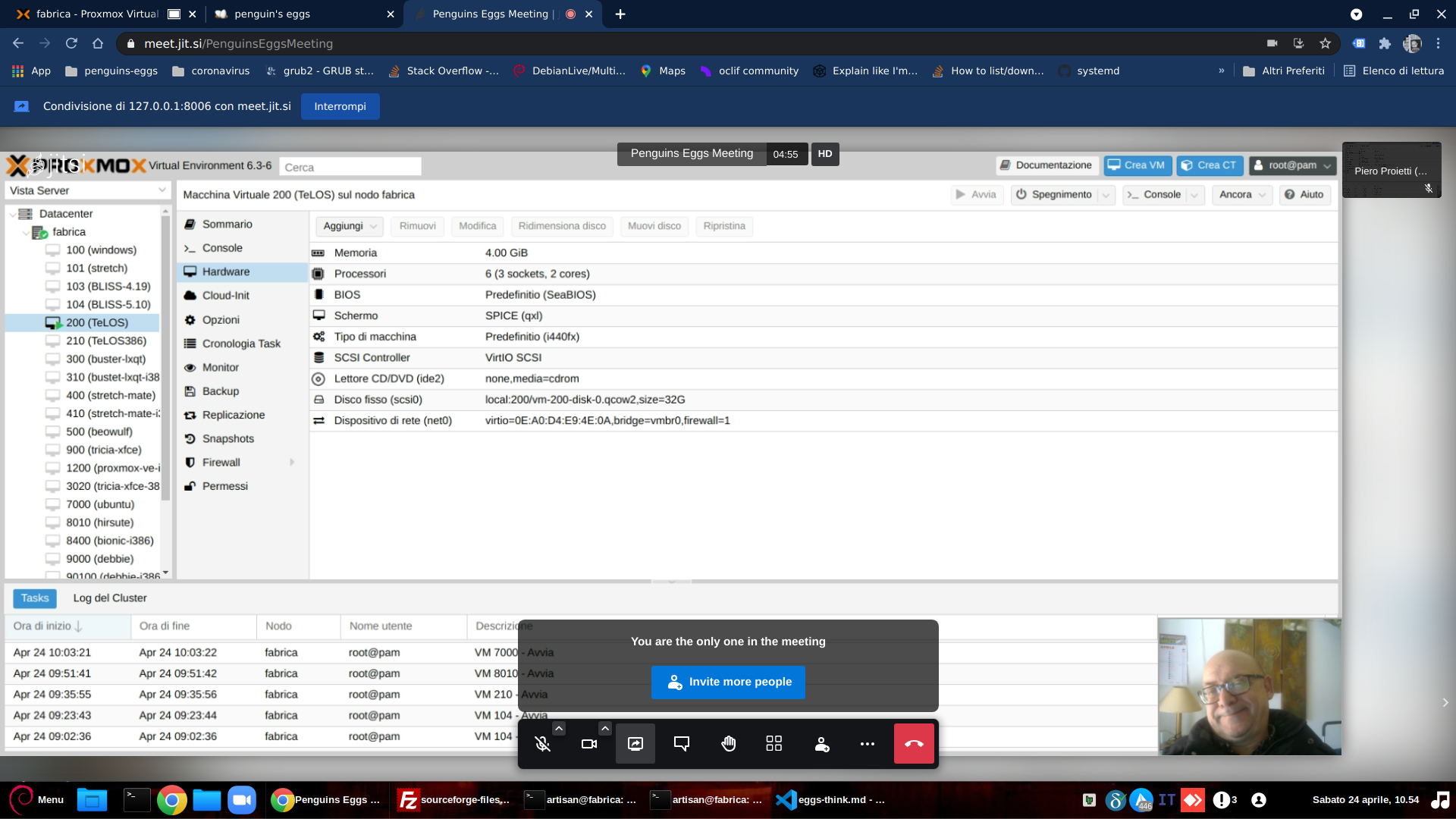 Last but not least, from the actual version 7.8.47 the new Ubuntu 21.04 hirsute come in the supported versions. You can find the resulting iso in the ubuntu section of our project.