It's my first day on line!
There is so much work to do who I'm getting tired but, before to stop for today, I want do publish something, just to not delude someone here.
Well, I present in another window running eggs-7.5.114-1 remastering Linux Mint 20 Beta.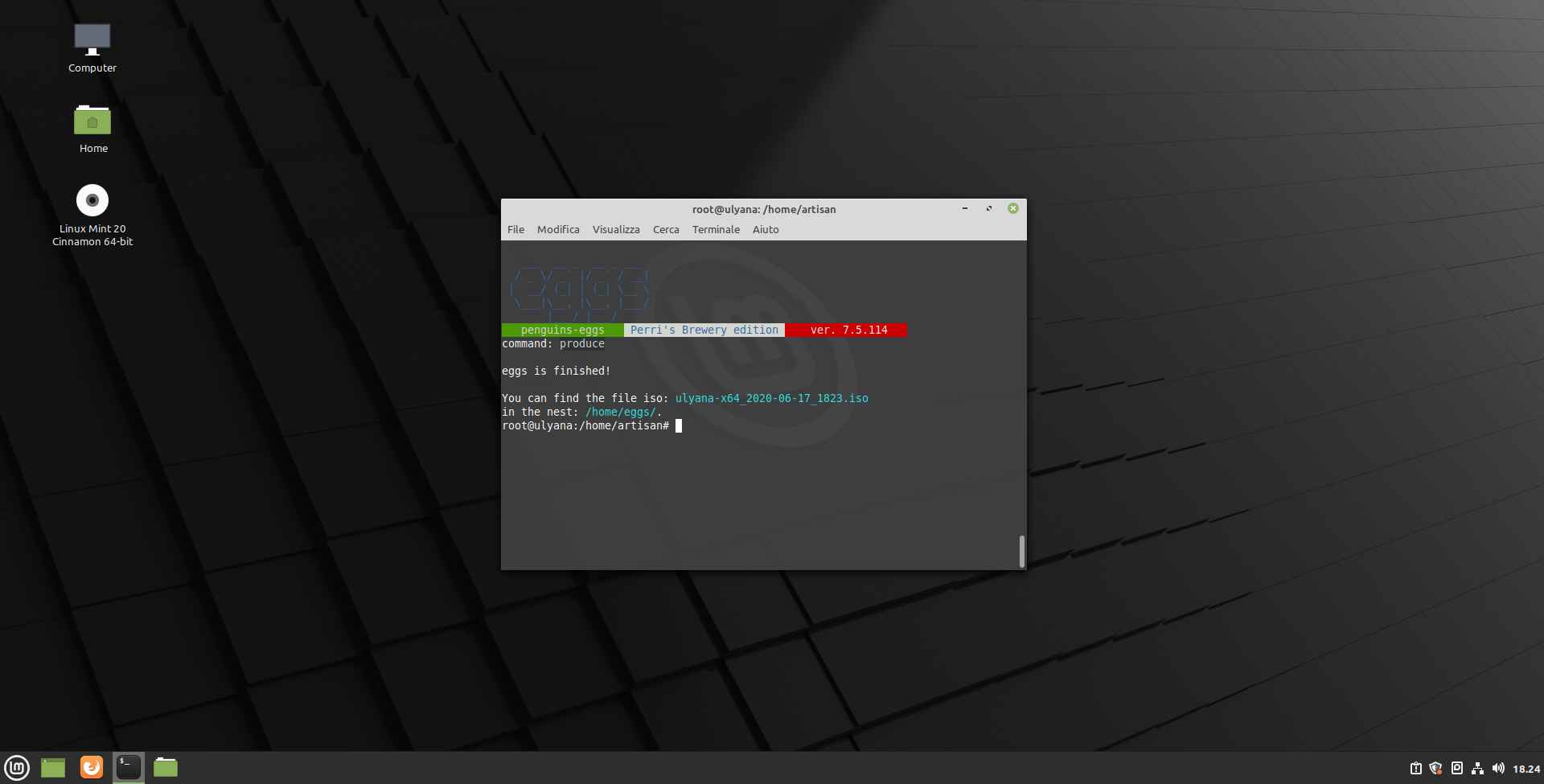 You can find the iso images ulyana aka Linux Mint 20 Beta in sourceforge.
It is installable just with eggs install, not calamares GUI installer at the moment. So, please take it just as an example, or possibly, a stimoulus to help the project.
I just forgot to tell who I made another version of eggs, to include ulyana and just upload the deb package it in sourceforge too.